26 Aug 2016
Air Target Sweden's is the manufacturer of Mini Marque Scoring Station for the Airforce.
The Mini Marque scoring station is a  computerized scoring station for collecting, calculating and  presenting of actual firing  results  gained from the universal 12-sector Miss Distance Indicators.
It is operated with touch screen buttons, i.e. the entire settings and commands are done with the help of buttons for uncomplicated operations.
The Mini Marque scoring station is hand-held and is best for consistent training. It is based on Windows 7 with database available.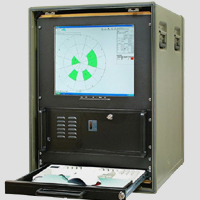 The data recorded during missions are stored in the computer memory and be downloaded to a USB memory stick for additional analysis on external PC.
It can even handle scoring data from up to six targets concurrently on choice. It can be distantly operated through a network from an external PC. The connectors are situated at the rear panel.
The data required for this is entered manually and the computer memory also contains ballistic and calibration data for the most general calibers.
About Author
Rebecca