15 Jun 2017
Will Next Generation Combat Vehicle (NGCV) Survive The Test?
Next Generation Combat Vehicle (NGCV) is all the set to take Defense technology in the United States of America to an advanced level. NGCV, which is still in its conceptualization and prototyping stages, is being built as a possible, smaller, more agile replacement for the M1 Abram or M2 Bradley, which served in several wars including in Baghdad in 2003.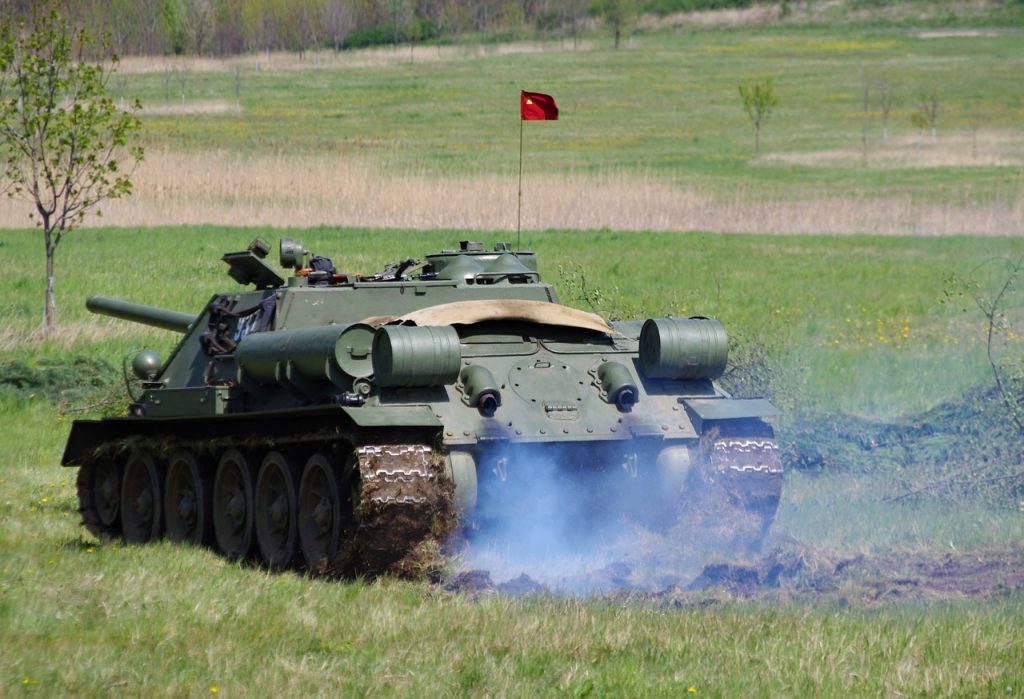 But the major distinction between NGCV and M1 or M2 is that the former will have a modular, automated turret that would serve as a multiplatform Weapons Holding system.
The US Army wants to maximize fuel efficiency while reducing crew and size of the vehicle. But as with Laws of Nature, improving the efficiency of a system always comes with compromises. And the concept of NGCV, arguably a response to Russia's T14 Armata automated turret tank, makes its own compromises while improving in several other arenas.
What NGCV Brings To The Table?
War tanks and other armored vehicles up until now featured heavy bodies and turrets, ranging up to 84 tons. But heavier tanks mean lesser maneuverability and fuel efficiency. The sentence speaks about the canceled Ground Combat Vehicle. As per the Association of the US Army winter conference, the Army wants to split the heavy armored tank into two smaller tanks, while reducing crew and keeping the tanks lighter than the GCV with the same protection.
Tanks are heavy because the armor is made of intricately designed matrices containing Stainless Steel, Titanium, Aluminium, Iron, or depleted Uranium. And unless there are any better and practical replacements that can take heavy bombardment, missiles, and heavy gunfire, using these alloys and elements is unavoidable, resulting in the bulky makeup. Light armored vehicles are fast but might fail to protect the entire crew beyond certain shelling.
To cover up for these shortcomings, the US Army TARDEC wants the NGCV prototype launched by 2022, as per the winter conference.
NGCV will be developed to reduce the logistics demand. As an example, ensuring that the vehicle can go longer between refueling is one of the ways in which the logistics load can be reduced. NGVC-based vehicles could weigh up to 50% less than current vehicles in order to accomplish this.
They would be constructed with lighter materials, new joining techniques and innovative protection systems that weigh less than today's armor.
As a concept, NGVC will likely run on alternative fuels and may be equipped with direct-energy weapons such as LASERs and advanced composite armour.
Is NGCV Feasible?
The short answer is – we cannot possibly know until 2035 when the first batch of the workhorse would be rolled out. But an educated guess can be made by playing the devil's advocate.
A light armored, small combat vehicle may not always be advantageous. There are lots of light armoured vehicles that are used for specific purposes. As an example, urban warfare. But the NGCV is intended to replace the likes of M1 Abrams, and that is one point of contention. Lighter armours may not protect the inner hull from extensive shelling.
A smaller vehicle can be difficult to target and thus can be advantageous in long range battles. It can also prove useful in detonating IEDs while still being in one piece. But such vehicles can easily be neutralized using electro-optical and thermal sights.
The only sensible reason Abram or Bradley need replacement is due to their outdated, inefficient engine design that led to the Iraq debacle where nearly one hundred units of the tanks were called off.
Why use a grenade launcher in a hand-to-hand combat?
Reducing infantry support and inducting more robotics and artificial intelligence can seem like an effective way to reduce human casualties. But it would also seem more effective to reduce armour drastically for the outerbody and spend more on strengthening the inner hull where the support crew or miniscule infantry unit is protected.
Why spend on exotic armour when weapons are expendable?
Using fuel cells, despite the current state of technology, is highly unfeasible as it requires large volumes of fuel tanks.
Grounding NGCV amid current technology might work.
Any armoured tank must offer protection, firepower, mobility, great transportability and efficient fuel consumption. But despite exceeding expectations in achieving these parameters if the tank cannot cross a bridge without being decimated or requiring refueling, it is an inefficient and burdensome machine.
Logistics of such exotic systems cannot be foretold before the prototype is launched.
But these are just speculations meant as a way to get answers. NGCVs still show great potential. With advancing technology and its uncertainty 20 years into the future, NGCV may change the dynamics of warfare.