07 Jul 2017
What Big Business Can Learn From Military Operations
The U.S. military is one of the largest organizations on the planet. It's the largest employer in the world and second only to China in the number of active service members.
It's taken millions of people over hundreds of years to shape the U.S. military into what it is today. That makes the rise of some of the today's biggest businesses seem astronomical, but there's still plenty that Fortune 500 companies can learn from the military.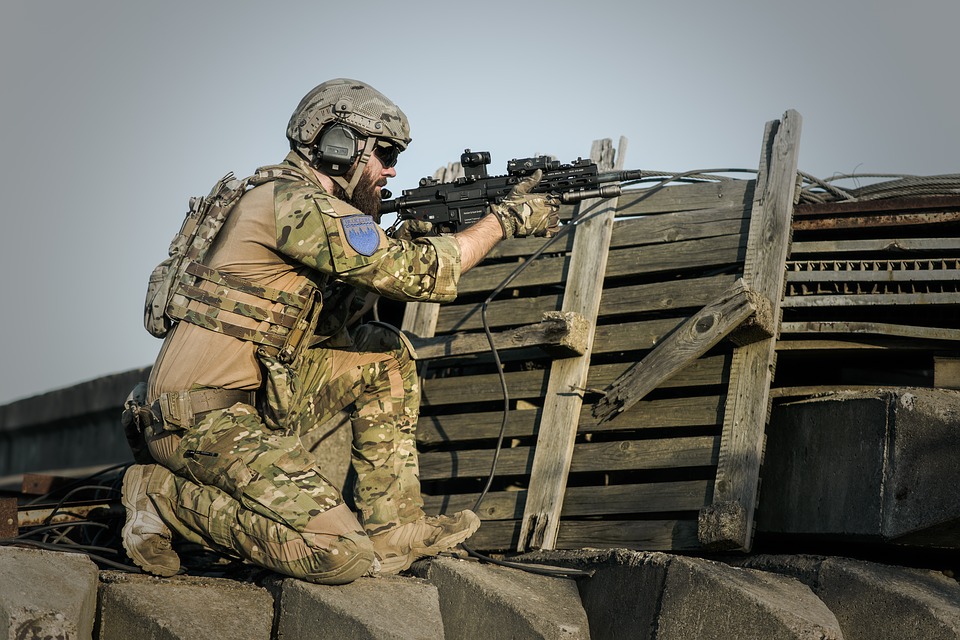 There are distinct similarities between the two, which means companies can leverage the military's experience.
Leverage Technology to Handle Management and Logistics
The magnitude of even a simple military operation is huge. Specialists from around the world are brought in, thousands of pieces of equipment must be secured and transported by container, hundreds or thousands of military service members may need to be deployed. In total, it's not unheard of for there to be a million moving parts that need to be tracked and coordinated.
International businesses that move millions of units a year understand the angst of large-scale logistics. The government has spent decades creating their own internal systems for managing the movement of people and equipment. What you need for software to manage a warehouse of comparable size to these military operations is a similar tool that can handle high volume.
Today's warehouse logistic software is designed to be customized so it can scale up or down as needed. Sophisticated tracking technology also makes it possible to know where a part or component is at any time.
Many Layers of Security
Our military safeguards more top secret information that every day Americans will ever know. In recent years, the threat of hackers has become a serious issue for our military organizations. One of the high-profile instances of hacking happened in 2014. Chinese hackers were able to bypass security, get into the defense contractor networks and steal plans for a fighter jet. More recent analysis has determined that China takes part in cyber espionage regularly during wartime and periods of peace.
Hackers are doing the same thing to big businesses. Most are looking to maliciously derail a business or hold it hostage for a quick ransom, but others are out to steal proprietary information. Big businesses have to make cyber security a top priority. Have a plan in place for quickly handling a hacking event. Hire a monitoring service for instant alerts and take every measure available to create multiple layers of security.
Aggressively Recruit Top Talent
Being the most elite military force on the planet requires top talent. Each branch of the military has large-scale recruiting operations that are focused on one thing – finding the next generation of elite military service members. The recruiters aren't shy about aggressively going after the best of the best.
As the military has discovered, the promise of promotion and benefits are two of the keys to recruiting top talent. The military offers people clear paths to promotion, which is appealing to talented workers that pride themselves on their work ethic. The military also offers service members free health care and education.
The culture of the organization is another factor in recruiting top talent. The Marine Corp is a shining example of how culture can shape the identity of the organization and attract top performers. The Marine Corp is known for being more exclusive and expecting nothing short of perfection. It's not surprising that the CEOs of Fortune 500 companies like FedEx and Lockheed Martin are all former Marines.
Clear Communication
On the battlefield, clear communication can mean the difference between life and death. In the business world, the circumstances may not be as dire, but one instance of miscommunication can cost a big business millions in lost production or brand damage.
The military is all about having a clear mission. Everyone involved is on the same page as far as the ultimate goal and how they will work as a team to get there. Roles are clearly defined and arranged into a hierarchy, which helps establish channels for communication. The U.S. military can get a lot done in a short amount of time thanks to the leadership's ability to communicate clearly and concisely.
Companies that continually work on improving communication are the ones that run like a well-oiled machine. Invest in your communication tools and you'll be repaid in productivity.
The best leaders and businesses are always learning and open to change. Clearly, every business, no matter the size, has something they can improve on or learn from observing the U.S. Military.