25 Aug 2016
Thermal Imaging Infrared Cameras for the Army
FLIR Systems Co Ltd's is the manufacturer of thermal imaging infrared cameras for the Army.
The thermal imaging infrared cameras are extensively used for border security and coastal surveillance. This camera is can identify human-sized target which are far away (even kilometers away).
It can be even used for commercial purposes. The camera can detect threats which are invisible to the naked eye during night time.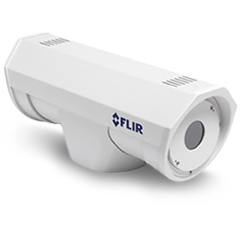 They make images from the heat energy which is always around us all the time, but not from reflected visible light. This way it gives the viewer true, authentic 24/7 imaging capability without the use of any lights or illuminators.
The thermal energy passes through atmospheric obscurants which are afar than the visible lights. This way the viewer can see through the dust, smoke, fog and haze.
The camera can be in day and night, good weather and bad weather. Close ups and far a way's can also be viewed through FLIR's thermal security cameras.