16 Nov 2016
Noise & Vibration Monitoring Terminals | Army Equipment
Brüel & Kjær Sound & Vibration Measurement A/S's is the supplier of defence equipments. Founded in the year 1942, it has developed to become the world's leading supplier of advanced technology for measuring and managing the quality of sound and vibration.
The company has sales offices and representatives in 55 countries and is a subsidiary of UK-based Company Spectris plc.
The noise and vibration monitoring terminals are best for regularly monitoring real-time levels to show compliance with regulations, manage activities and control environmental impact.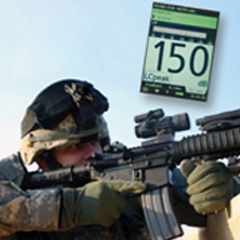 These systems are present in permanent and portable configurations and it can be distantly operated with the help of environmental monitoring and management software.
It has been explicitly designed for 24/7 outdoor monitoring, the terminals precisely and reliably capture data. Every unit runs with less of user attention, which in turn lessens the total monitoring cost and shrinks the demands of time.
These systems can optimize uptime, minimize data loss and make sure online access to measurement data and the monitor's health. They're usually intended for employment in all weather conditions for organizations with high degrees of noise and vibration exposure.