29 Nov 2016
Mosquito Bags | Naval Equipment
Fra Angelico Ltd's is supplier of mosquito bags to the Navy of the Defence Industry. It is an UK-based company established in the year 1997.
The manufactured mosquito nets are of three types namely:
1. Mosquito Nets Free Standing,
2. Mosquito nets without floor and
3. Camp cot mosquito nets
The mosquito nets are purely made of 100% polyester and there are two shock corded fiberglass poles provided in it. The weight ranges between 2 kilograms and 3.9 kilograms.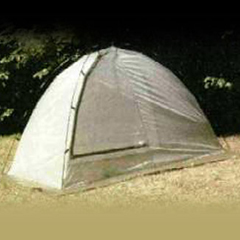 The free-standing nets are even provided with lamp holder hook, internal storage pockets and even front and side doors are available in it.
Side zipper door is provided for the without floor mosquito nets type and the Safety zip flap with Velcro closure is provided for the camp cot mosquito nets type.
These are very easy to carry, beneficial for the military and are at present supplied to the UK Ministry of Defence (MoD). It has dual compartments which enables the user to stand whilst dressing & applying insect repellent.
The Cot Mounted Mosquito Net is affixed to a General Service (GS) camp bed or can be positioned directly on the ground and it has been adopted by many European countries now.