04 Nov 2016
CEF-WSx08 for Tough Environment | Defence Industry
Established in the year 1993, Control Express Finland Oy is the designer and manufacturer of CEF-WSx08 for the Army.
CEF WSx08 is an efficient rack installed 2U-high industrial PC which is specifically well suited for using in vehicles and in the tough industrial environments.
It is supplied with two 3.5? hard disk drives prepared with a CEF Damper 28 shock damper system. The low resonance of the damping safeguards the hard drives against numerous types of interference, like impacts or vibration. The system even assists hard drives to survive impacts of even 100 G without any damage.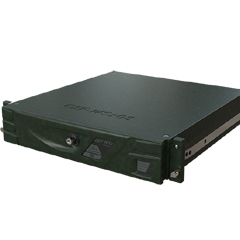 The aluminium case of it is IP54 protected and even prevents the entrance of splashes and dust inside the machine. All connectors, detachable hard drives, power switch, all other drives are looked after under a tight front panel.
Because these high-tech properties, it is specifically best for harsh environments, like usage in vehicles, in demanding industrial environments.
It is used by the defence forces and industries which operate in the most tough, demanding environment, requiring more than a normal desktop computer.